AC-500 2.4G Wireless Combo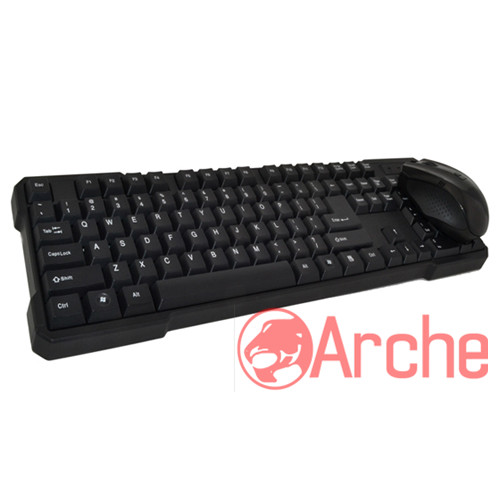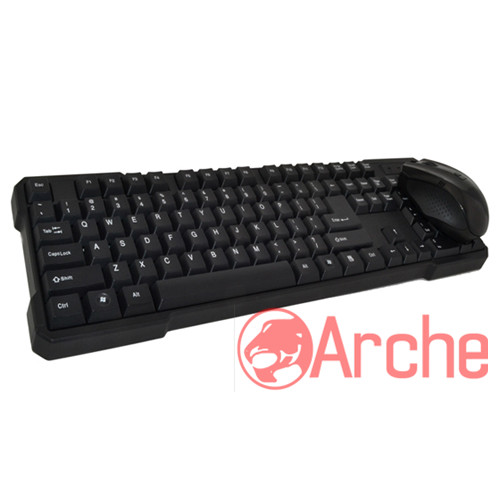 ARCHE Model AC-500 is the professional 2.4G Wireless mouse and keyboard combo for the Officers. Wireless ergonomically designed keyboard and mouse provides comfort even during long hours of competition. Certainly you appreciate the convenient space for your wrists on the bottom edge of the combo. They provide much-needed natural hand position.
Details
Compact, modern design
Ergonomic keys arrangement with bright accents and buttons
Low-force key switches provide positive audible and tactile response
Adjustable tilt mechanism offers comfortable typing positions
Ergonomic design for comfortable typing words.
Plug and play installation, no driver needed
Confortable systems: Windows®98SE/2000/ME/XP/Vista/7compatible
Silent, flat keyboard design offers easy typing, without stress to wrists
Key layout: 104 Keys
Optical mouse with 800~1600 DPI solution
Connection: Nano USB receiver (Adaptor)
Valid receiving distance: 10 meters
Operating temperature: 0~45鈩?
Keys life: > 10,000,000 times.
Colour: Oil-black, silver, red, white Grey or customize.
Mouse dimension: 138 x 76 x 389mm
Dimension: 458 x 150 x 25 mm